Ryan Dawson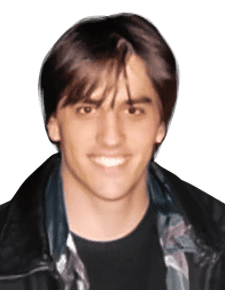 Ryan Dawson is a Historian from the College of William & Mary with 19 years of political activism in a variety of mediums: blogging, radio, books, film, and television.
TV/radio
Ryan Dawson has appeared multiple times on Russia Today, Press TV, CNN Headline News, MSNBC, The Daily Show with Jon Stewart, Al Jazeera, anti-war radio, Eddie Bravo Radio, George Galloway, Pat Buchanan, and a variety of radio shows and podcasts.
Ry on the Web
Ryan Dawson is Webmaster and host for www.ANCreport.com and www.anc.report which features podcasts on politics and economics with professionals from around the world.
Also www.rys2sense.com a forum for anti-neocons
Over 2,000 youtube videos 31k subscribers and 11 million views.
https://www.youtube.com/user/rys2sense (that was after being deleted twice)
Substitute host for the What Really Happened Radio show with Mike Rivero.
www.whatreallyhappened.com
Formerly Host of Geopolitics with Ryan Dawson on www.boilingfrogspost.com with FBI Whistle blower Sibel Edmonds
Books
Author of "Welcome to the USSA" and "The Separation of Business and State" also the co-author of "Why Peace"
Ryan Dawson Films:
War by Deception
Decades of Deception
Neocolonialism in Africa
The Empire Unmasked
Editor for "More than Taboo" a film about Holocaust.
Also
Ryan Dawson was made a Good Will Ambassador for Nara Japan
He was a Brazilian Jujitsu instructor, Buxton North Carolina
and a College lecturer Kobe University Kobe Japan
Antineocon report features a variety of guest on politics, philosophy and economics. Previous shows guests have been Dr Norman Finkelstein professor at multiple colleges,
Grant Smith of Institute for Research: Middle Eastern Policy,
Pepe Escobar or Asia times,
Eric Margolis Toronto Sun and Huffington Post,
Sibel Edmonds FBI translator and author,
Peter Schiff CEO of Europe Pacific Capital,
Lew Rockwell Mises institute,
Bill Still film maker,
Jason Ditz journalist antiwar.com,
Thomas Mountain Foreign Policy Journal,
Jeff Blankfort audio program producer and human rights activist,
Adam Kokesh veteran activist,
Larken Rose author,
Scott Horton radio host of antiwar,
Scott Rickard American intelligence linguist and SIGNT,
David Stein author and historian,
James Corbett journalist,
Kenhinde Sonola author and journalist,
Rob Prince professor University of Denver,
Steven Zunes Professor of Politics and International Studies at the University of San Francisco,
Germar Rodolf chemist and historian,
Mike Rivero independent media and NASA,
Eric Hunt film maker,
Scott Dawson archaeologist,
Gilad Atzmon philosopher,
Nicolas J.S. Davies author and writer for alternet,
Dr Philip Caper medical doctor,
Dr Joseph Gerson Director of Programs and the Director of the Peace and Economic Security Program of the American Friends Service Committee,
Dr Hamdy El-Rayes Foundation and Director of H.R. Mental Wellness Centre ,
Karen Kwiakowski U.S. Air Force Lieutenant Colonel,
Michael Collins Piper author,
Will Grigg lawyer,
Karl Denninger economist,
Doug Valentine author specializing on organized crime,
Alan Butler Founder And CeoGlobal Expanded Metals,
Mahdi Nazemroaya researcher and writer with global research,
Marc Guttman Author,
William Engdhl historian and economic researcher,
Julie Lévesque writer and human rights activist,
Maidhc Ó Cathail writer, he busted the story on McCain meeting with Al Nusra,
Chritine Hong Assistant Professor Santa Cruz,
Jeff Gates author at Foreign Policy Journal,
Peter Lavelle the host of Cross Talk on Russia Today,
Brad Hoff of the Levant report who broke the story on the DIA admitting the US fostered salafist groups including ISIS knowingly,
Veronica Clarke writer and historian,
Joaquin Flores journalist and analyst for the Center for Syncretic Studies
Mimi Al-Laham / Maram Susli journalist
Jon Hnatio U.S. Department of Energy & lawyer,
Kurt Haskell Lawyer,
Mark Sleboda Senior Lecturer Moscow State University,
Ted Postol professor of Science, Technology and International Security at MIT.
Ian Daily Mises Institute
Bess Byeres A Generation Empowered
Roger Waters Musician and activist
Joe Lauria United Nations correspondent and Journalist The New York Times, The Washington Post, The Daily Telegraph, The Daily Mail, The Guardian, The Montreal Gazette, The Johannesburg Star, The Washington Times, New York Magazine, ARTnews
Peter van Buren, State Department
Kelley Vlahos, American Conservative Magazine,
Senator Richard Black, VA state senator
Sutt Jhally, Professor and Film Producer
Eva Bartlett On the ground journalist in Syria who lived n Gaza for three years
Philip Giraldi Counter terrorism specialist and military officer for the CIA. Executive Director of CNI
Haters
You get flack when you are over the target
Ryan has been the subject of hit pieces by the SPLC, the Daily Beast, BBCwatch (which has nothing to do with the BBC) and the ADL. And Interpreter magazine the same mag that blamed Paris attack on Russia and who has smeared, Ron Paul, Glen Greenwald, and many other peace advocates, wrote huge hit piece on me claiming I am everything from promoting bigotry to Holocaust denial to laughing about Nazi crimes. Ironically the 'author' Adam Holland supports actual Neo Nazis in Ukraine as well as Zionist involved in ethnic cleansing.He wont even acknowledge that Israel has an occupation, referring to it as the so called 'occupation.' This is undoubtedly, his real motivation for slandering me.
Sites I recommend
ANC Report
Anti War
Black listed News
Consortium News
Doug Valetine
http://www.fort-russ.com/
http://informationclearinghouse.com/
http://www.irmep.org/
Madcowprod
Moon over Alabama
http://newsbud.com/
http://presstv.ir/
Jeff Blankfort
Russia Today
Rys2sense
http://scotthorton.org/
Unz
What Really Happened